Typically, international employees make up just 1-2% of a global organisation's workforce. However, they usually cost three or four times that of a domestic employee and create a substantial workload for the business. Why? Well, to facilitate Global Mobility, business processes are required to take place in multiple jurisdictions, functions and currencies. This makes it a labour intensive and costly operation. But it's also a vital one if international businesses are to be successful in a global market.
The COVID-19 crisis is bringing additional pressure to the complexity of the Global Mobility operation, that no one could have foreseen. Organisations that can identify internal operational challenges and find simple solutions to overcome them, will be in a better position to free up time and resource to support the assignee and organisation during these unexpected and difficult times.
In Global Expat Pay's drive to simplify the data and payment complexities faced by the Global Mobility function, we've asked those in the Global Mobility sector to complete our self-diagnostic tool and pinpoint where their current greatest operational challenges lie.
Here's what we found…
Disjointed data makes it hard to see the bigger picture
With Global Mobility data siloed and reliance on third parties to handle some of the complexities of the function, it's hard for operational teams to establish a bigger picture view. Even prior to the COVID-19 crisis a disproportionate amount of time and resource was invested in collating the data required to provide business insight, ensure compliance and assess the actual cost and ROI of a programme.
Results from Global Expat Pay's self-diagnostic tool show 67% of Global Mobility teams cited providing compliance data for compliance reporting was one of its biggest challenges, with this figure shooting up to 100% for smaller Global Mobility teams (less than three). Other areas identified as requiring high levels of effort included tracking total programme costs at 72% – rising to 83% for larger programmes with more than 501 assignees – and reviewing and processing vendor invoices (56%).
At present, Global Mobility teams are under additional pressures as the business places greater demands on it to ascertain its global position in the current crisis and ensure the wellbeing of employees. The operation must now consider the impact of COVID-19 within each jurisdiction that it operates, how FX volatility is impacting business costs, how it can ensure the safety of its assignees and whether or not furloughing or redundancies are required in these challenging times. All of this comes in the form of additional data requests to the function, with even more time and resource required to gather it. So much so, the great pressure the business currently places on Global Mobility team members means that it cannot afford to lose them, as this will result in losing the knowledge required to manage these semi-manual business processes.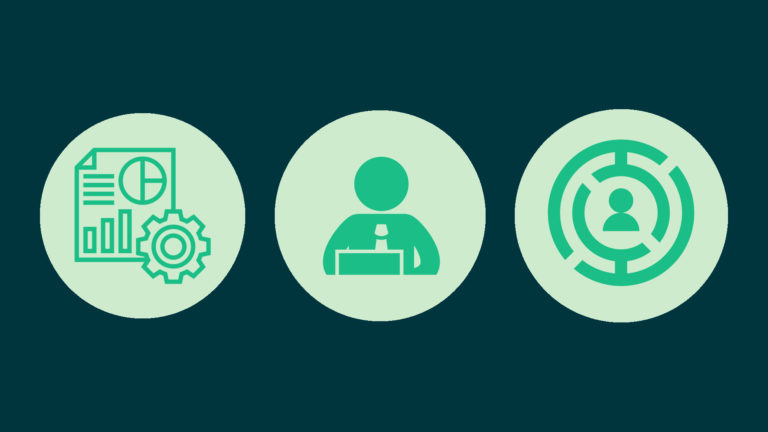 Vendor reliance costs time and money
If you throw into the mix the inevitable duplication of data and tasks that comes with managing multiple vendors, it's easy to see the challenges Global Mobility operations face and why it is sometimes deemed a costly and labour-intensive function.
As expected, results from our self-diagnostic report findings show that 100% of respondents relied on vendors for tax compliance, while a further 92% used a third party for immigration and relocation. Global Mobility teams of three or less needed the most support in specialist areas, with 67% of small programmes relying on third parties to manage payroll and cost of living.
Reliance on vendors to handle compliance and other mobility functions may seem like a solution in short-term, but even in stable market conditions it eventually brings about its own complications. This is amplified in the current climate, making it difficult for the function to react quickly and efficiently to the needs of the assignee and the organisation.
Compliance operations have become a moving target for Global Mobility operations during the COVID-19 disruption, with changing tax dates, new Government-run benefits schemes to navigate and assignees working in locations they weren't intended, amongst the challenges. Because of this there is an increased need for the function to manage the compliance season and data exchange with vendors.
56% of respondents already faced challenges managing service providers, while 44% struggled to achieve reliable vendor costs
Results from our self-diagnostic report findings from the start of 2020, before the pandemic crisis hit its peak, show that 56% of respondents already faced challenges managing service providers, while 44% struggled to achieve reliable vendor costs. This will undoubtedly be magnified in  the current crisis situation.
In our experience these challenges often occur for two reasons.
Firstly, with individual vendors managing individual areas of the Global Mobility operation, the process becomes siloed and creates subsets of the overall data, which can be difficult for mobility functions to manage. This will be amplified now, with even greater compliance data to handle.
Secondly, under significant profit pressures to reduce the cost of delivery, vendors often charge additional fees to deviate from the agreed scope of work or to accept additional work to support integration.
Investment in technology is low on the agenda
Many areas of business have been digitised, but Global Mobility operations have stayed somewhat in the digital dark ages. This is partly due to the functions complexity and partly because it supports a relatively small population of employees.
67% of Global Mobility teams still rely on Excel or manual processes to track assignment related data
Regardless of the programme size, our results show 67% of Global Mobility teams still rely on Excel or manual processes to track assignment related data. A third of respondents did use vendor management and HR technologies, which go some way to solving aspects of the business process, but do not provide complete integration.
Lack of previous investment in digitising the function with the appropriate technology, means that many Global Mobility teams are now having to use inefficient, manual methods to respond to the COVID-19 pandemic. This not only leaves them slow to respond to urgent requests, but also in providing the necessary support to assignees. Even answering seemingly simple questions about the location of assignees or assignment dates can be challenging when relying on manual processes.
The Global Mobility 'Wish List'
As well as asking Global Mobility teams about the issues they faced, Global Expat Pay also asked them what they wish they could spend more time and resource on, if their current operational efforts were reduced.
67% wished they had the resource to better interrogate data to achieve greater business insight
A large proportion – 83% – wanted to invest more time in advising the business strategically, while 67% wished they had the resource to better interrogate data to achieve greater business insight. The assignee was also a key area for respondents. 50% said they wanted to invest more time in enhancing the assignee experience, while 58% would dedicate more effort to workforce planning.
It will be interesting to see if and how Global Mobility teams will change these priorities in the aftermath of the COVID-19 pandemic. Will greater resource need to be dedicated to new policies and strategies that protect the business from future unforeseen challenges? Will employers need to do more to protect and incentivise employees in overseas roles?
How this 'Wish List' will change is yet to be seen, but one thing is for certain, establishing processes and systems that free up resource to deal with future challenges will be vital.
The solution
A solid foundation for data management is key, not only to removing the inefficiencies identified by those in Global Mobility operations, but also to increasing the functions ability to react to internal and external factors. Whether that be something as unforeseen or extreme as a global pandemic or changes to international tax regimes.
Clear identification of data ownership, control of it throughout the data's life cycle, not to mention security and tracking, are vital in maximising the usefulness of data and bringing down costs. By consolidating all data into one single source of truth, it will cut back the time commitment currently invested in data collection, payment accuracy and managing compliance, creating a more holistic approach and allowing Global Mobility teams to respond more rapidly to change.
By doing so, no longer is the gathering of data and its analysis such a massive undertaking, providing huge benefits for the Global Mobility team and the organisation. It allows mobility to shift from being considered a costly, labour intensive operational role to one that is agile, helping deliver strategic business objectives while better supporting the assignee.
Identify where your challenges lie and simulate the operational time and cost savings you could make with our self-diagnostic tool. 
Alternatively, get in touch at info@globalexpatpay.com